Follow the Notes Along the Mississippi Blues Trail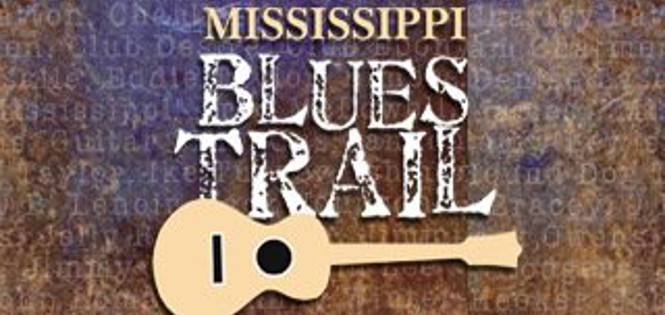 Down on the Delta music seems to flow from every front porch and inside every diner and honky-tonk. This is the home of the blues, the American sound that first combined African-American spiritual songs and folk music in the early 19th century. To honor the iconic sound and people who brought blues to the masses, the Mississippi Blues Trail was created in 2006, following in the footsteps of performers like Muddy Waters, B.B. King, and the King himself, Elvis Presley.
Following influential blues cities and areas across the state, the trail will take you through small towns that were the birthplace of influential men and women, to music halls, homes, and more than 120 sites that played an important place in blues history. Whether you are a music lover or a traveler looking for new experiences, the Mississippi Blues Trail should be on your bucket list, particularly these five must-visit five towns for any blues road trip.
Clarksdale
Born in Clarksdale, Mississippi, Sam Cooke learned to blend blues into his soulful music, while Ike Turner, also born in Clarksdale, took his blues blend to great heights as one half of the tumultuous Ike & Tina Turner team. You'll find markers celebrating both men, as well as the Delta Blues Museum, open Monday through Saturday, showcasing the Delta's impact on the music scene.
Cleveland
Home to the only GRAMMY museum outside of Los Angeles, Cleveland's small-town charm includes multiple blues markers and the museum dedicated to the past, present and future of Mississippi's deep musical roots. Open daily, the sister museum focuses on blues and country music with artifacts and stories about music icons known around the world.
Indianola
Riley B. King may have been born in Berclair, Mississippi, but the legendary B.B. King considered Indianola his hometown after moving here as a young boy. Indianola is now home to the B.B. King Museum and Delta Interpretive Center, where you can learn all about the man, his beginnings, and his legendary career.
Magnolia
He may not have been blues, but blues did influence his sound! Ellas Bates McDaniel, more famously known as Bo Diddley, was born near Magnolia, Mississippi, eventually becoming a founder of rock 'n' roll. See where Bo got his start before taking on the world with his guitar.
Tupelo
Small-town Tupelo produced American royalty, serving as the birthplace of Elvis Presley. Elvis famously brought blues into the rock 'n' roll world before making nearby Graceland, Tennessee, his home. (Graceland is considered an out-of-state part of the Blues Trail.) In Tupelo, visit the Elvis Presley Birthplace & Museum for a look at how the young boy grew up to become a king.
For a full map of the Mississippi Blues Trail, visit the official website, and find stops as well as a calendar of events to plan your route.